We've worked with the crew at Doylestown Bike Works on a variety of creative collaborations over the years. Their website has evolved over the years to encompass new initiatives, third-party integrations, and signature events.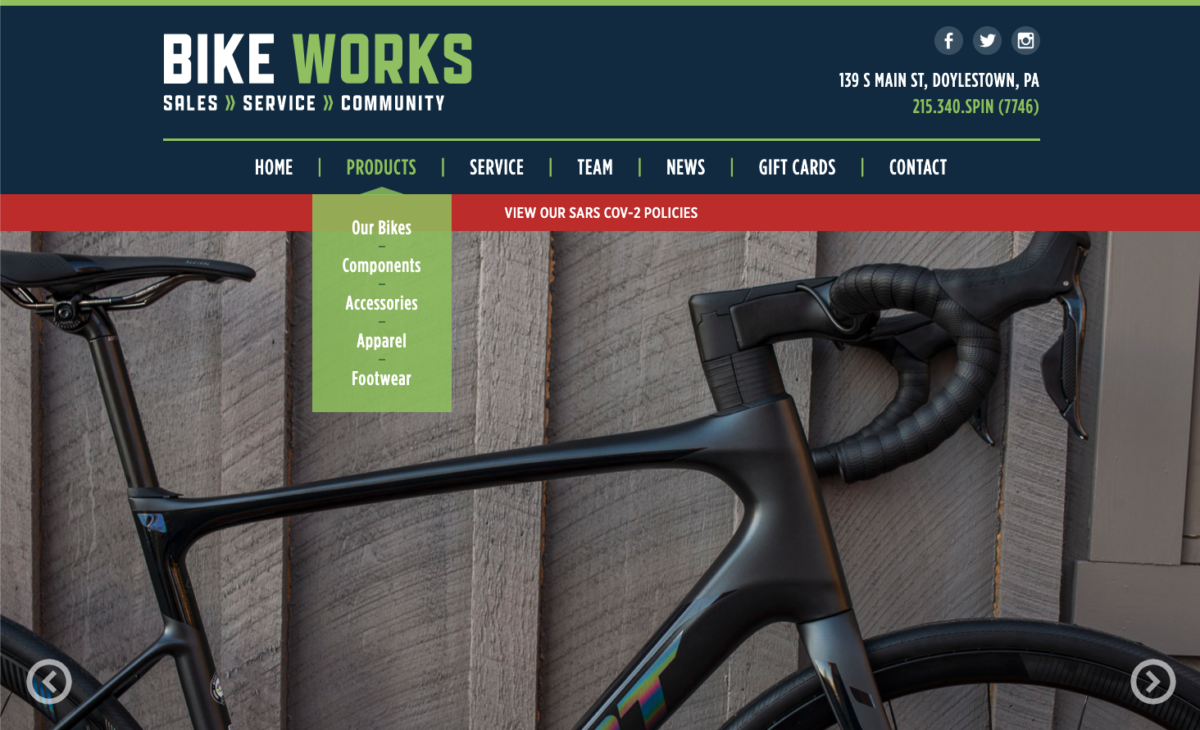 The primary Doylestown Bike Works website showcases all the bike shop has to offer.
Neighborhood Bike Shop
As a local bike shop, the team at Bike Works was eager to showcase all their unique shop has to offer - from premier bike brands and accessories to their repair and restoration services. As a community oriented shop, the site also features a variety of signature and local events alongside shop and club rides.
The site has grown to support a blog, two microsites, gift card sales, live trade-in quotes, and more. Backed by a modern CMS, the site features a custom design and a full-feature content authoring system.
Go
Visit Bike Works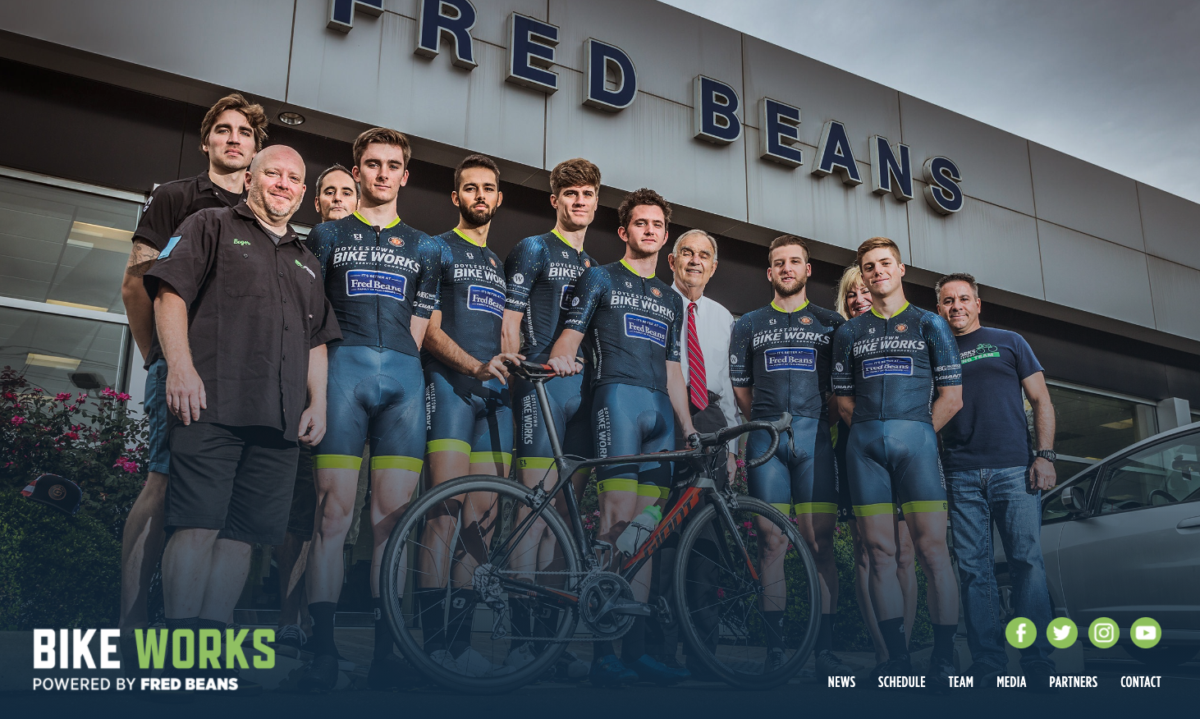 A separate experience within the website is dedicated to the Doylestown Bike Works Racing Team p/b Fred Beans.
Racing Team
When the Doylestown Bike Works Racing Team sprung to life we jumped into the action to build a microsite to showcase the shop's commitment to local and professional cycling. By leveraging the existing website platform we were able to streamline our development efforts while providing a unique design for the team.
Go
Visit Racing Team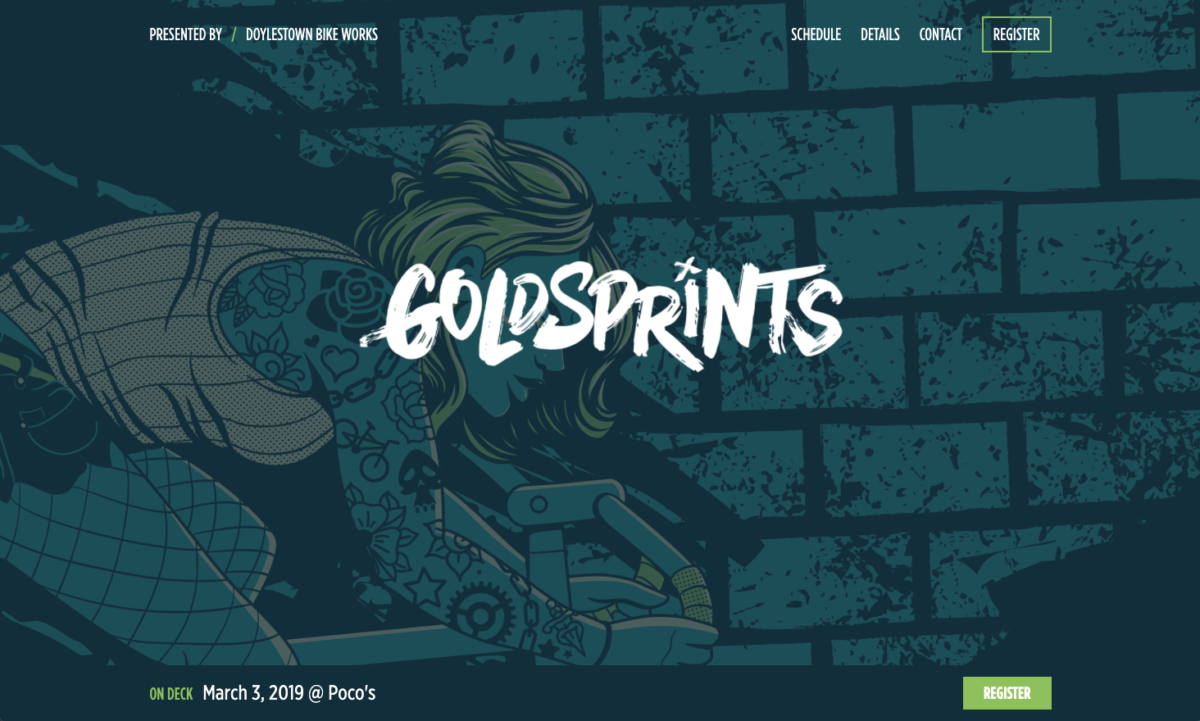 A microsite experience is dedicated to the gore and glory of the annual GoldSprints event.
GoldSprints
At the turn of the century, pro bicycle racers barnstormed across the country racing head-to-head on indoor bicycle training rollers in Vaudeville productions. Bicycle messengers in large urban areas revived this style of racing in gritty bars during the 1980's. Doylestown Bike Works revived this age-old tradition with an annual event promising bikes, beer, heckling, and yes - vomit buckets. We had a blast designing a brand and marketing materials to support the event, along with a simple microsite to help spread the word.
Go
Visit Goldsprints