At Mind Your Design we have an incredible passion for local eateries, watering holes, and coffee shops.

The gathering place of friends, family, and perfect strangers, where food and drink can unite people from all walks of life, the hospitality industry in a small town is one of the major sources of social interaction and community development. Over the years we have supported a wide range of small to medium businesses in an industry where dreams and passion take a front row seat. There's something close to magic that happens when a chef and a designer can come to a shared understanding, and build a brand together. We're going to take this moment to spotlight a few recent collaborations that we have thoroughly enjoyed.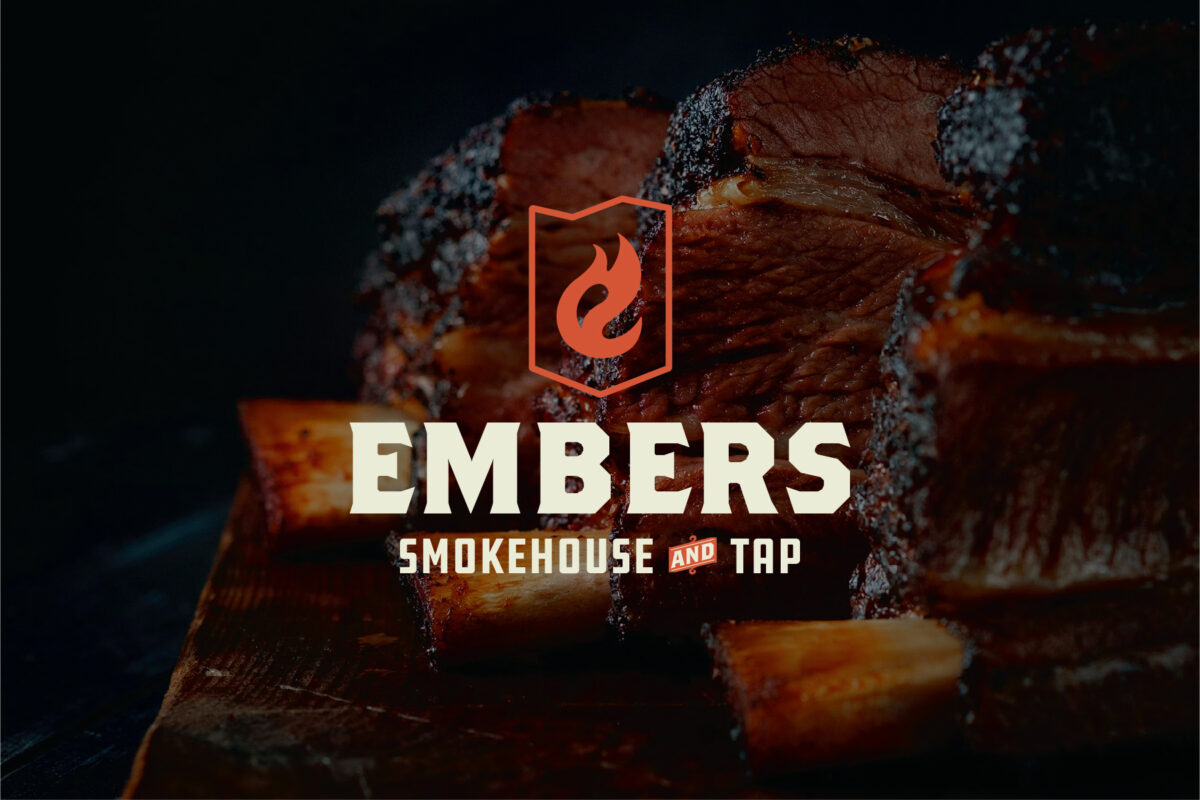 Embers Smokehouse & Tap
When the team behind Embers stepped into our office we knew it was going to be a hit. Their vision for a Chalfont, PA based smokehouse had our stomach's grumbling as we strategized over the look and personality of their brand. From their early conceptions through opening day we worked closely with them to develop a beautiful and versatile logo system, signage, menus, website, and basic digital platforms to support their vision.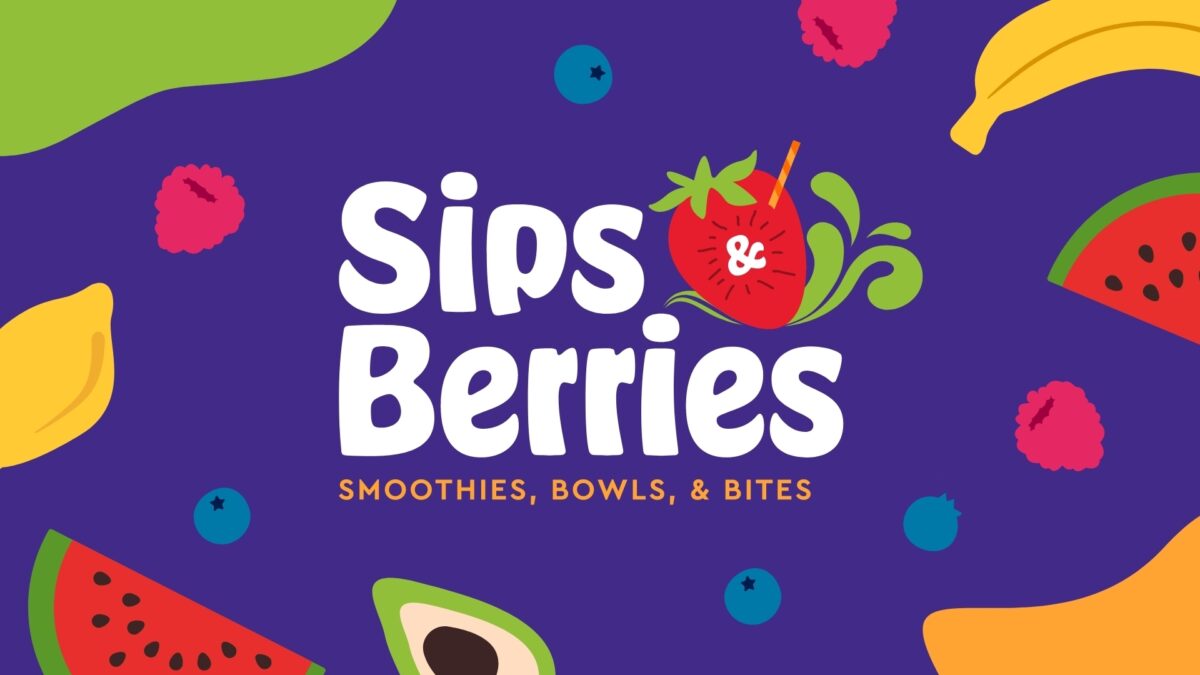 Sips & Berries
Based in Harleysville, PA Sips & Berries is an independent woman-owned restaurant serving up flavorful smoothies, juices, and bowls crafted from fresh and delicious ingredients. We embraced the soul of this establishment in all the work we supported from messaging and brand platform to their visual identity and collateral. Through custom illustrations and striking photography we began to weave visuals that would entice their audience. Leading up to their grand opening we ensured their brand identity, signs, menus, website, branded food and drink containers, and promotional materials were highly aligned and welcoming.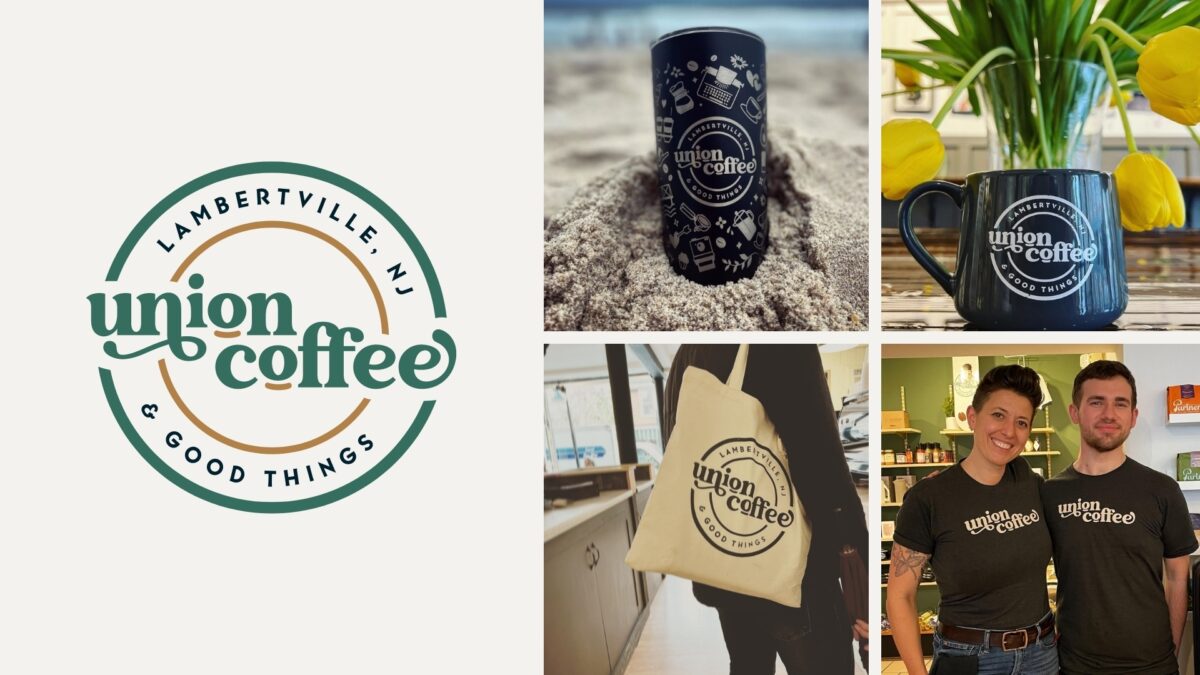 Union Coffee

Union Coffee is an incredible coffee shop and community gathering space in Lambertville, NJ. We had the distinct pleasure of working with the founder to craft a unique logo system which has neatly found its way into a wide array of merch and swag as well as their iconic sign on Union Street. Most recently featured in the New York Times, and always at the forefront of equality discussions, we are proud to support these fine people. Photos courtesy of Union Coffee.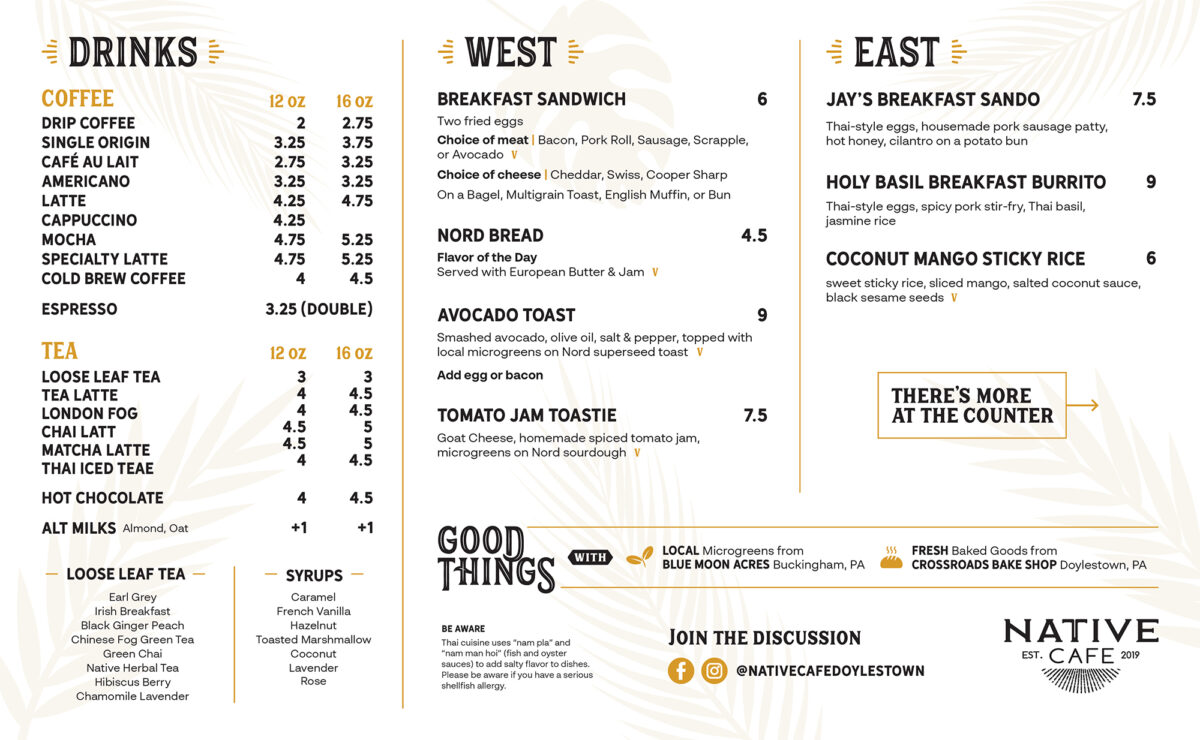 Native Cafe

Our regular coffee drip is most often provided by our south side neighbors at Native Cafe. Although it never came to fruition, we worked with their team to design a new potential solution for their menu board, working to embrace the careful craft they pour into their drinks and food.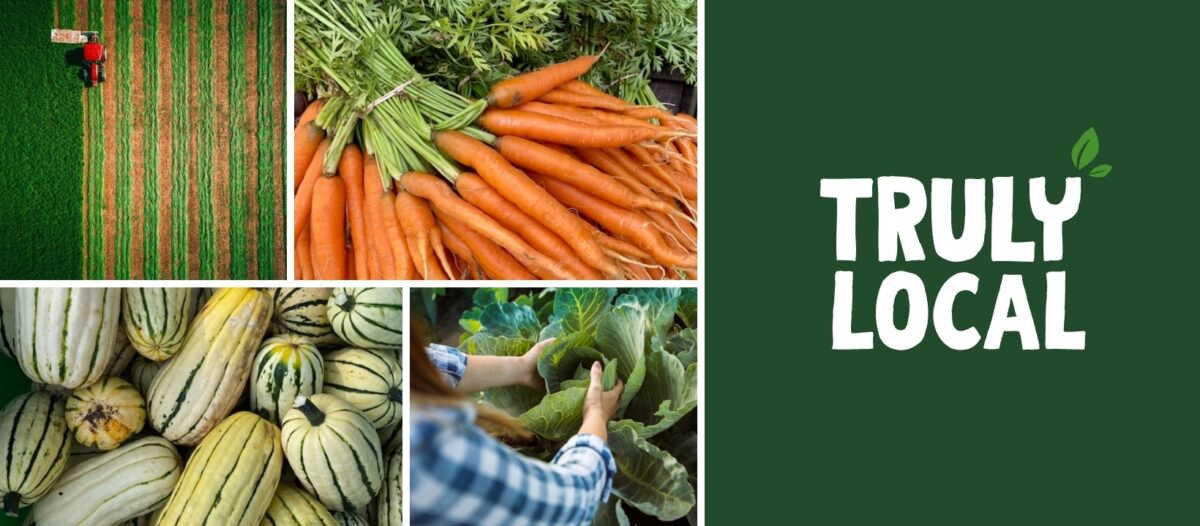 TrulyLocal
TrulyLocal is a meal kit solution for busy individuals and families, based out of Newtown, PA. Their passion for local, fresh, and sustainable food sources is all too important in an otherwise less than ideal selection of big-box delivery options. We partnered with the company's founder to build their brand from the ground up. Our work helped to shape the company's messaging, visual identity, collateral, and a simple, cost-effective website to launch TrulyLocal into the marketplace.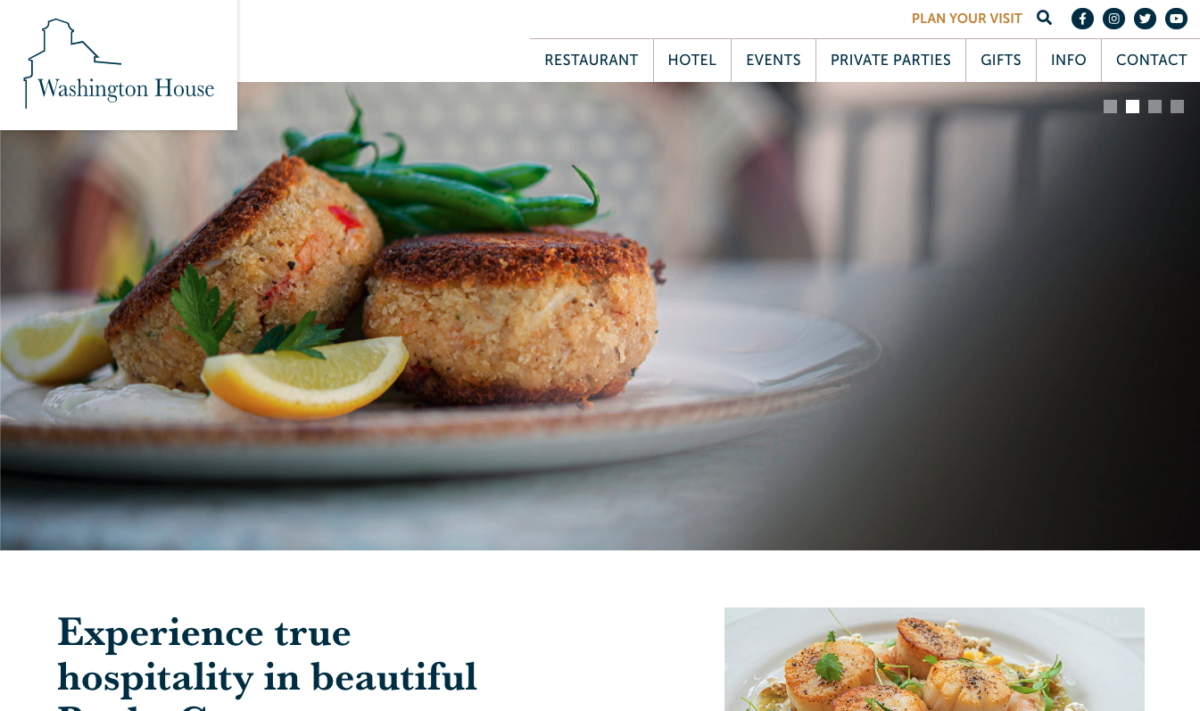 Washington House Hotel & Restaurant
The Washington House Hotel & Restaurant in Sellersville, PA combined our love of history, hospitality, and good eats. Working with their team and the beloved Sellersville Theater, we captured new photography to power their marketing efforts, supported them through a series of digital platform upgrades, and designed and built a new custom website to better serve their mission.
Providing Local Restaurants & Hotels with Creative Solutions

In our 11 years we've had the amazing opportunity to work with over 35 establishments in the local region and beyond. With our ability to scale our work across strategy, print, experiential, and digital mediums, and our in-house capabilities that include photography, graphic design, and web development, we have become a swiss army knife for startup hospitality businesses and decades-old institutions alike. Some of our partners have kept us as close collaborators for over 9 years. And we're excited to say, there are more good things in the works today.

Here's to the people who feed us, slide us a drink when we need it, and put their blood, sweat, and tears into building these experiences we so often take for granted. If you need a creative team that has your back and will help build your restaurant brand inline with your vision, we'd be proud to work alongside you.
Published 06.29.2022