Giving back to the local community is a pillar of why we do what we do at Mind Your Design. But why?
Since the beginning, we have worked under a guiding principle: a business that is supported by the community should give back to that community. Our work began, and continues, to support the efforts of fellow small businesses. To survive we need their support too.
Many members of our team over the years have been locals. Owners Paul and Kris Boger are also Doylestown natives. The local community is near and dear to us. It is also the essential reason we opened our doors on Main Street in downtown Doylestown. We truly love this town and the people who make it such a great place to live and work.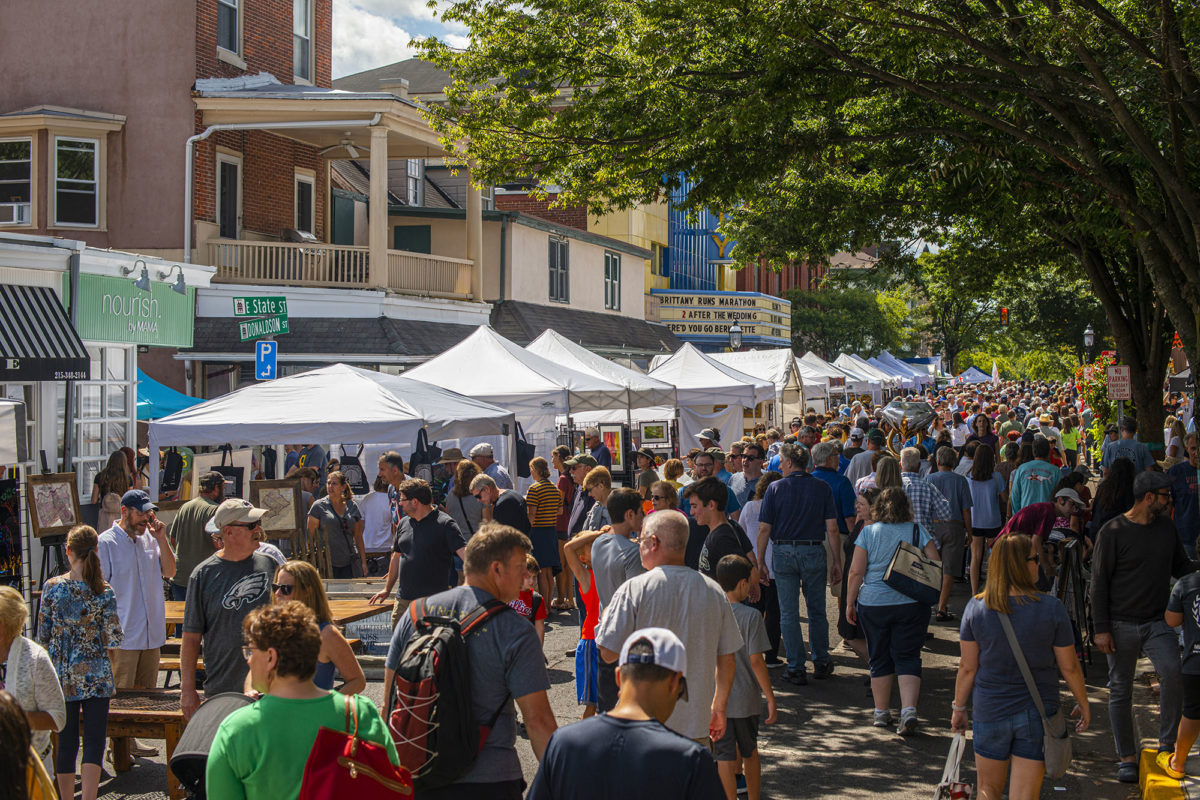 Snapshot of a portion of 28th annual Doylestown Arts Festival which attracted a record-breaking 30,000+ visitors to Doylestown.
It takes a village desire to act
Collectively we aim to donate no less than 1,000 hours a year of creative works, consultation, volunteer work, and more. We have served on non-profit boards, directed large scale events, led fundraising campaigns, served beer for charity, and so much more. Since opening our doors we estimate that we have helped to raise over $500,000 for non-profits and charity organizations through donated time and work.
We primarily focus our efforts on programs that we firmly believe will benefit the town through increased publicity, community growth, cultural development, and reinforced support for the small business community. We are also passionate about preserving open space, clear air, clean water, and local farms.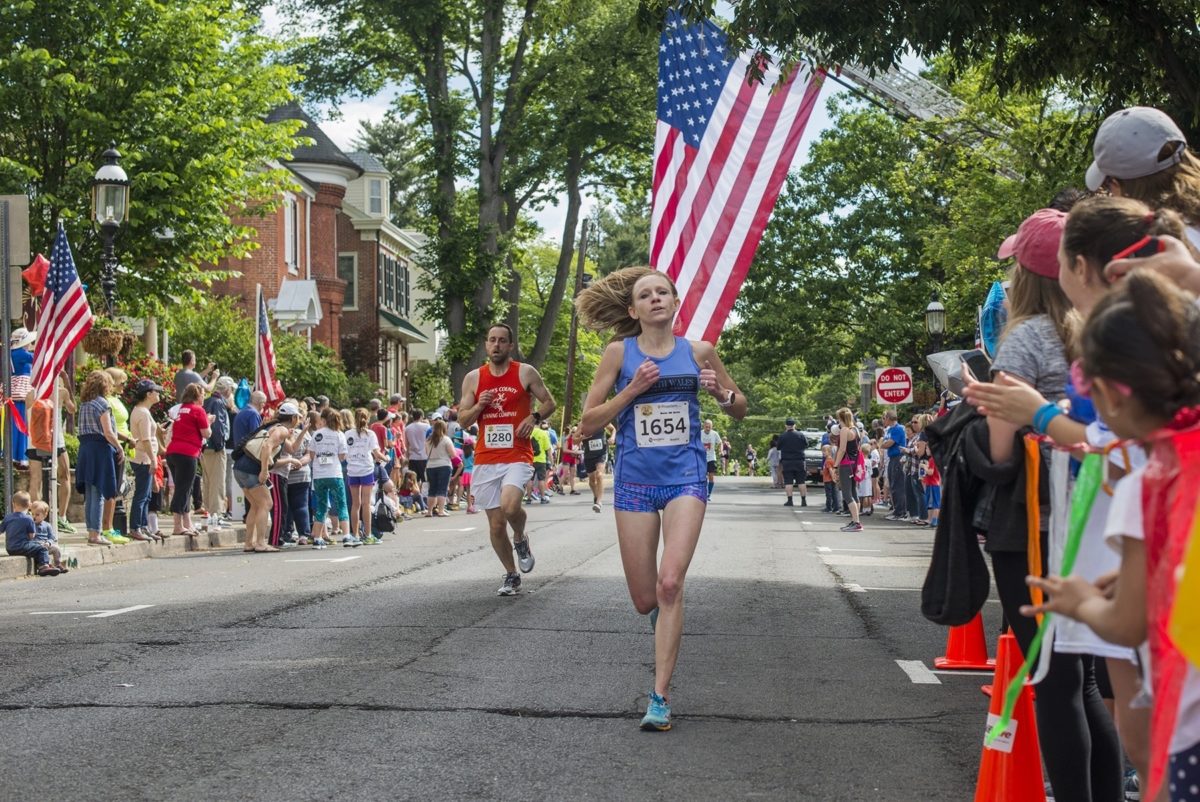 Snapshot of the finish line of the 27th annual Doylestown 5K Race which annually draws over 750 runners and their families to this iconic State Street finish line.
A few of the local initiatives and organizations we currently donate our efforts to include:
Operation Doylestown
Michener Art Museum
Mercer Museum & Fonthill Castle
Doylestown Arts Festival
Doylestown 5K Race
Doylestown Pride Festival
Discover Doylestown
Bucks 5K Series
CB Cares
Our promise to the community is this: as long as we're here you can count on us being great neighbors. We love our local.
Published 05.06.2020