The Doylestown Arts Festival is an annual tradition that celebrates the arts in the streets of our historic hometown, greeting over 25,000 attendees annually. The Michener Art Museum is a world-class institution located in the historic Bucks County Prison on Pine Street in Doylestown.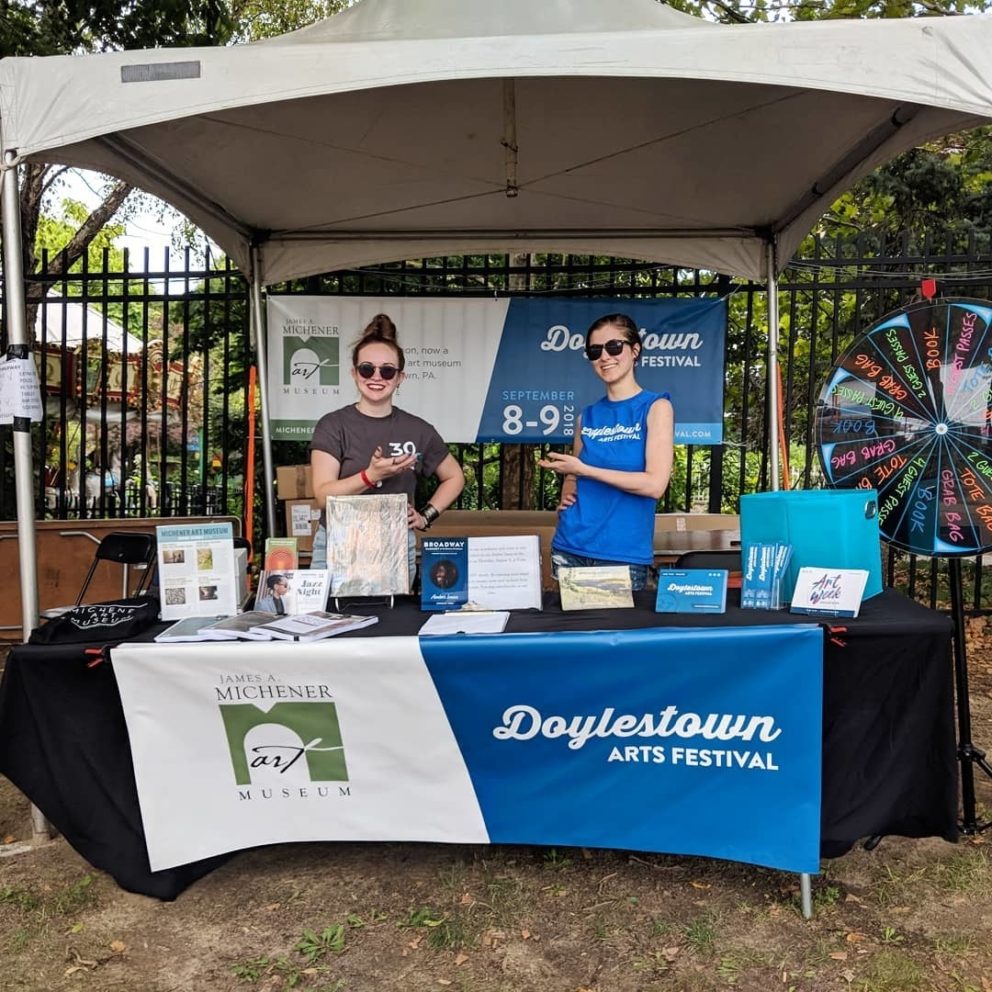 A windy snapshot of the morning setup at the XPoNential Music Festival.
As you probably know, we're super passionate about our local cultural scene. Our work with the Michener Art Museum and the Doylestown Arts Festival has only strengthened that passion.
As we put on our volunteer hats for the festival this year, we came across an opportunity to bring attention to Doylestown in a unique venue. The XPoNential Music Festival in Camden had special non-profit spaces available to an audience that was just right for our goals.
Partnering with the Michener we were able to showcase the upcoming Doylestown Arts Festival alongside the initiatives and upcoming exhibitions at the museum. Six of us volunteered for the weekend to meet and greet visitors and festival-goers. We met some lovely folks and had a unique opportunity to showcase not one but two Doylestown treasures.
Time well spent.

Published 02.18.2020